Got a package again from Pontianak! As a promise that VW wanted to give me a CD Rom of Satcodx Satelite channel list, here it comes! I still didn't know how to use it though. :)
Berhubung camdig gw keburu abis batre, cuman paketnya aja yg sempet gw dokumentasi. Nih!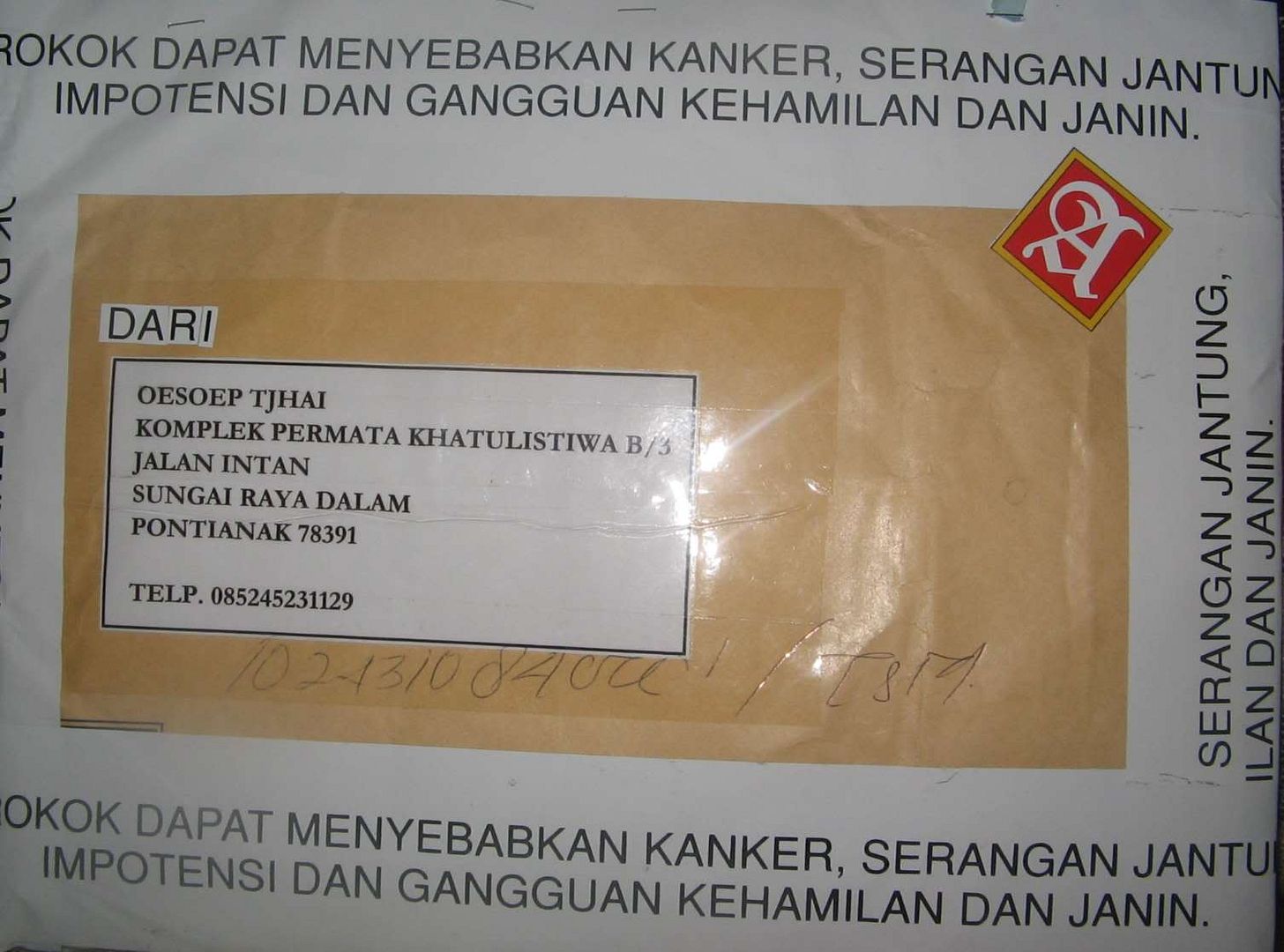 Anyway, Cover paketnya Oesoep835 sekaleeeeeee. Amild bangget! Sekalian iklan rokok berjalan, Soep? :)

Isi Paket : CD Satcodx, Majalah Sattelite (English edition), CD OST. GIE, CD Thorn, CD Helena. Banyak banget?? Horeeeeeeeee

Thanks banget boeat VW dan Oesoep yang udah mau ngirim semua itu cuman buat gw. GBU!